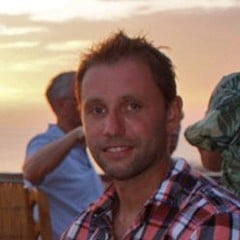 Mike Engstrom
Senior Game Artist (Open to work offers)
Cleveleys , United Kingdom
Summary
Hi,

I have worked as a senior artist in the games industry for many years. Some of the titles I have worked on have been major AAA successes and some projects have not had the same luck. So I feel that I have a full understand in what is necessary to develop a game all the way to completion without making fatal errors to the project. In recent times I keep myself in front of the pack by becoming aware of and training in the latest techniques and software packages. I am also a highly gifted fine artist in terms of realistic painting and drawing style with traditional media.
I am considered extremely well rounded in terms of experience and world class in
execution and end results. Some of my work has featured in the books,
Digital Art Masters Vol 2, and Exotique Character Modelling.
I am interested a position at Senior Artist level. However, I am extremely adaptable and can fit into any team at any level where required.
So please enjoy my Portfolio and feel free to contact me.
Kind Regards,
Mike

3D CG Portfolio: https://engy.artstation.com
Fine art Portfolio: http://engy27.deviantart.com/gallery/

Email: engyorg@hotmail.com

Home Tel:+441253855456
Skills
Art Direction
Concept Art
Game Design
Level Design
Team Management
Organic character modelling/texturing
Hard body modelling/texturing
Environment modelling/Texturing
Traditional Painting and drawing
Software proficiency
Experience
Senior Game Artist at Worlds Within

Dundee, United Kingdom

Senior Game Artist at D3T

Runcorn, United Kingdom

September 2016 - March 2017

Senior 3D artist at Bisbog UK:

Brighton, United Kingdom

April 2016 - September 2016

Senior Environment Artist at Blue isle Studios

Montreal, Canada

Self Employed Travelling Freelance Artist at Worked for several different companies

January 2012 - January 2014

Lead Environment Artist at Perception

Sydney, Australia

January 2008 - January 2009

Here i was a team leader for the level design game play and art visuals

Lead Artist/ Art Director at Rage Games

United Kingdom

January 2002 - January 2006

I had to direct the art team to make the official Lamborghini game look like the best looking racing game on the market for the time period due to be released. The press confirmed this but the game was pulled due to the company closing.

Lead Artist/ Art Director at Juice Games

United Kingdom

January 2006 - January 2007

My Job was to set up the art team from scratch, define the look and feel and meet important deadlines on the hit game Juiced


Character artist at Marvel Entertainment

United States of America

January 2009 - December 2011

Made the Characters in 3D Classic Marvel Style for Marketing and animation relating to whichever Film release of the Modern style Characters.